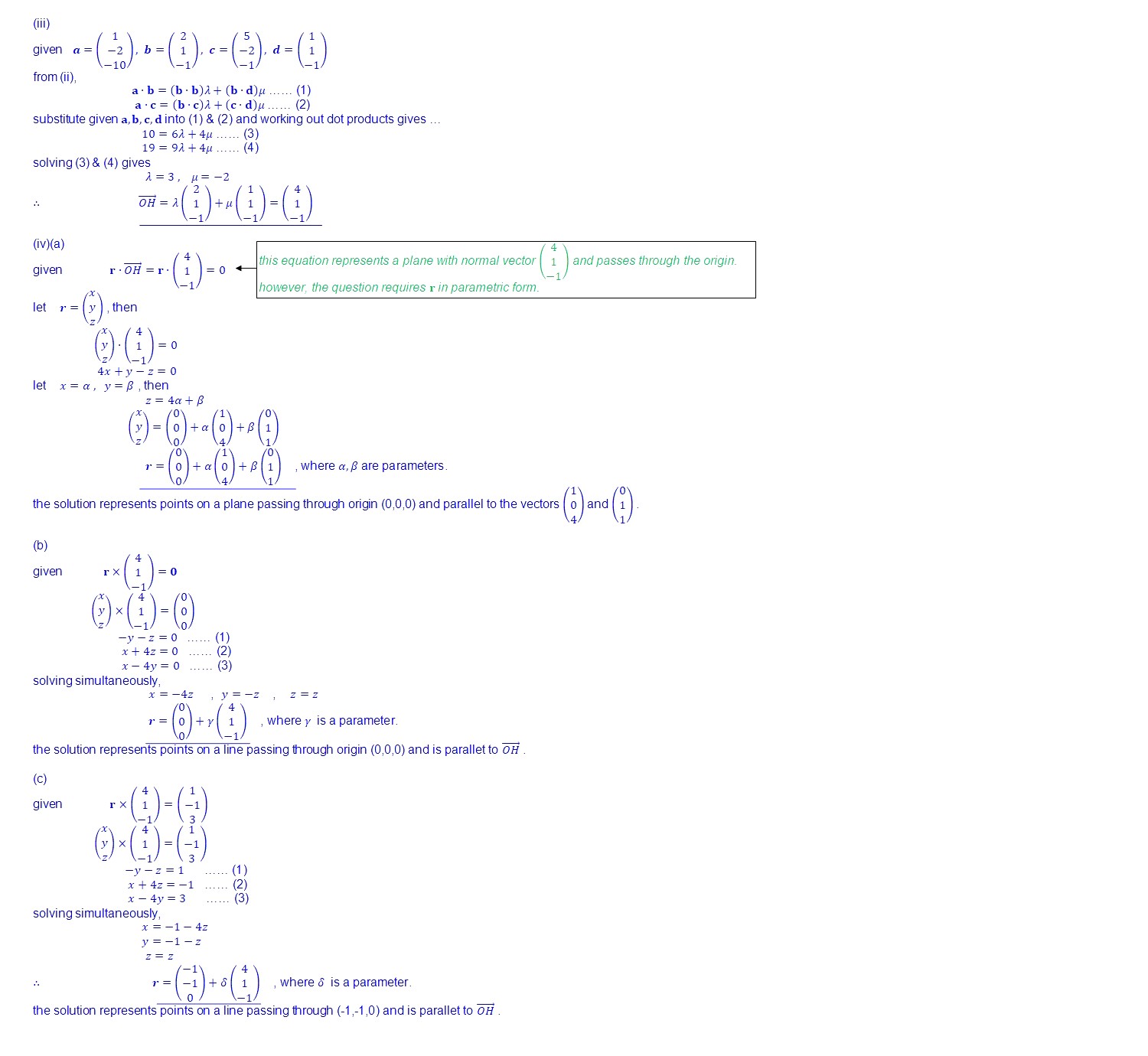 done
{{ upvoteCount }} Upvotes
clear
{{ downvoteCount * -1 }} Downvotes
solution steps for parts (iii) & (iv).

note that vector equations for a line can have many equivalent solutions, because your reference point can be any point on the line, and your direction vector can be any multiple of the basic direction vector. therefore another person may come up with a vector equation that looks different, but could be equivalent.

the same for vector equation of plane. you can choose your reference point to be any point on the plane, and you can choose any 2 non-parallel direction vectors that are parallel to the plane.

so part (iv) can have many equivalent answers.