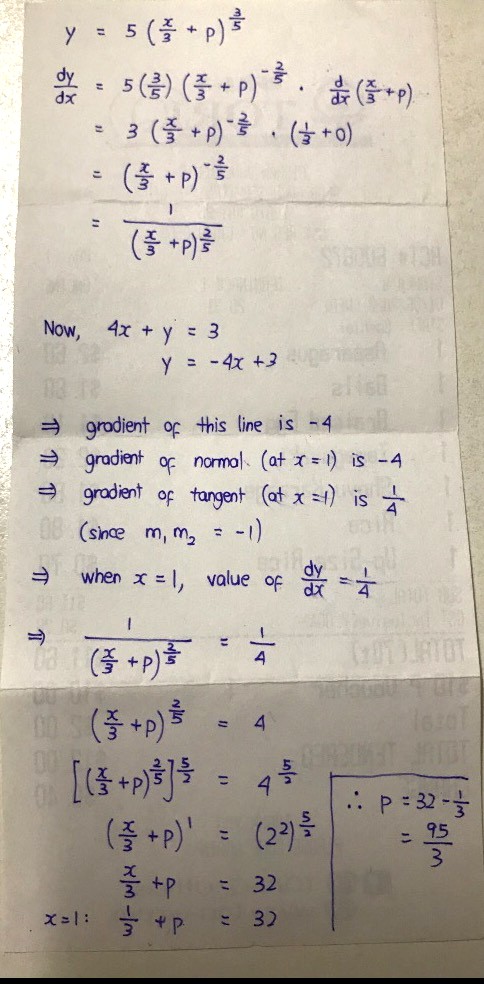 done
{{ upvoteCount }} Upvotes
clear
{{ downvoteCount * -1 }} Downvotes
Recall that the value of dy/dx at a certain point represents the gradient of the TANGENT (not the gradient of the normal) to the curve at that point.

That said, recall that the normal to a curve is a line perpendicular to the tangent to the same curve at the tangential point.

For two perpendicular lines, the product of their gradients must equal to -1 (except for horizontal and vertical lines, though this side scenario is too easy to humans - horizontal lines and vertical lines are always perpendicular!).