Ask Singapore Homework?
Upload a photo of a Singapore homework and someone will email you the solution for free.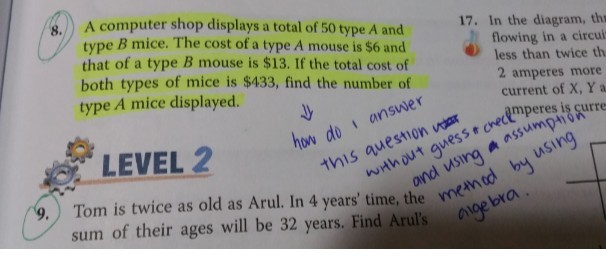 Question
Secondary 1 | Maths
One Answer Below
Anyone can contribute an answer, even non-tutors.
I am suppose to answer the question without doing guess and check and answering it in assumption method by using algebra but the problem is i forgot how to answer a question in assuption method.