Ask Singapore Homework?
Upload a photo of a Singapore homework and someone will email you the solution for free.

Question
secondary 4 | A Maths
One Answer Below
Anyone can contribute an answer, even non-tutors.
Topic: polynomials/ binomial expansion

Help needed for these questions.. Especially (b) as I'm unsure of how to expand with negative powers..Thanks in advance!!
See 1 Answer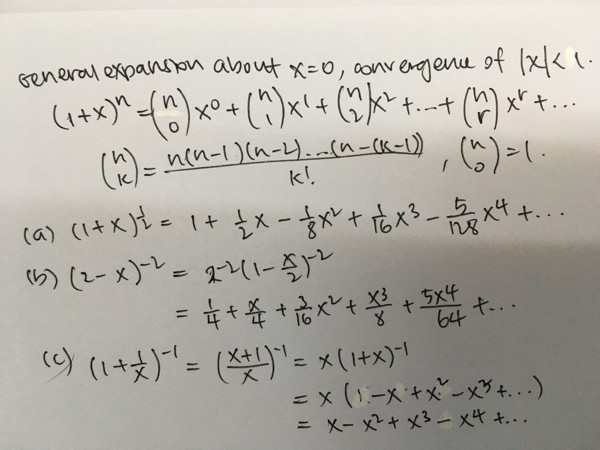 done
{{ upvoteCount }} Upvotes
clear
{{ downvoteCount * -1 }} Downvotes
follow the general expansion as detailed above, then apply accordingly, replacing x when necessary. convergence is also replaced accordingly then solved for |x|< a where a is some number