Ask Singapore Homework?
Upload a photo of a Singapore homework and someone will email you the solution for free.

Question
secondary 4 | A Maths
One Answer Below
Anyone can contribute an answer, even non-tutors.
Need help with question 13. It requires you to somehow find the value without applying any integration rules. Topic is area of a region. Source: Additional Maths 360. All help appreciated!
Date Posted: 5 months ago
See 1 Answer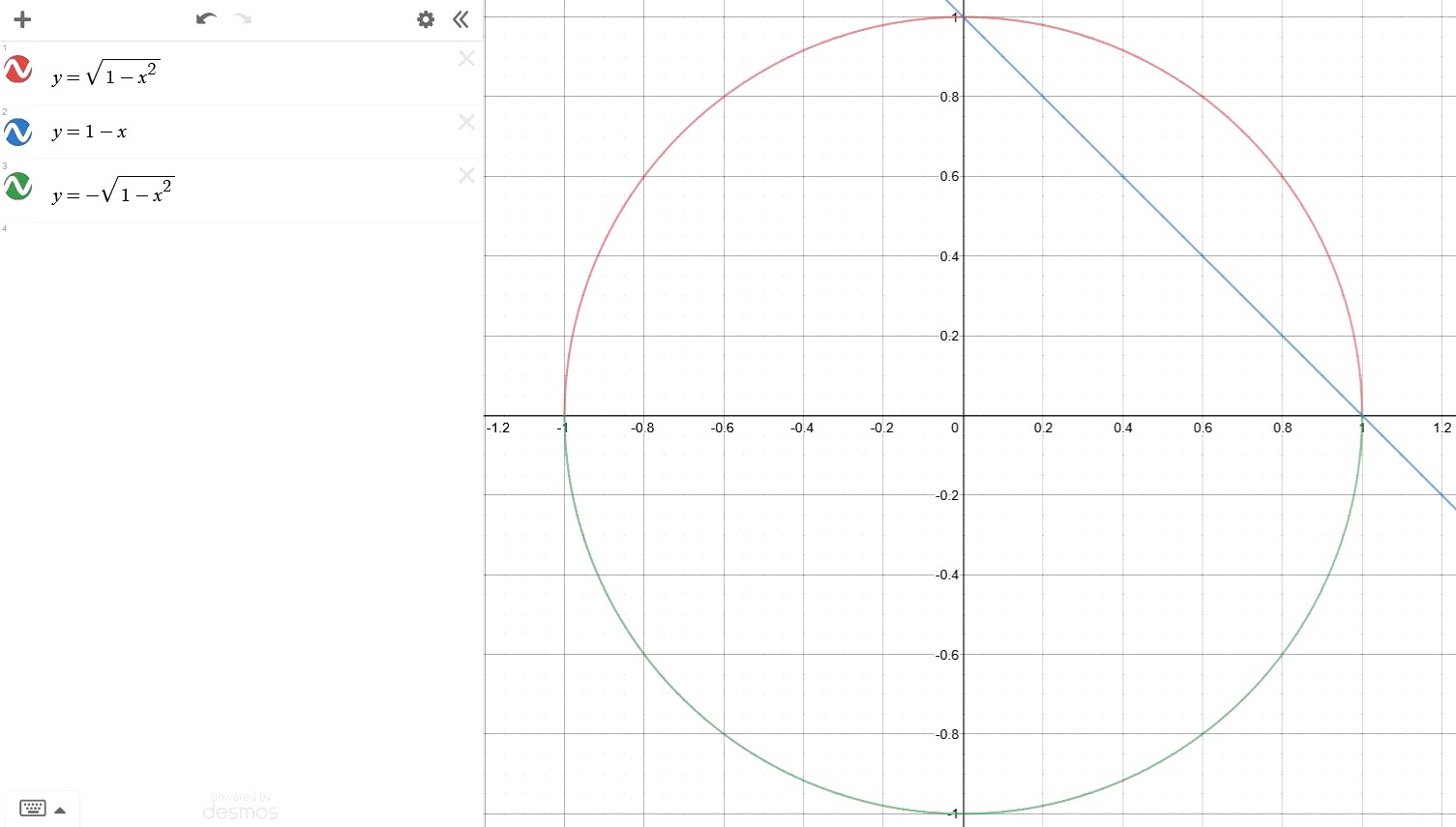 done
{{ upvoteCount }} Upvotes
clear
{{ downvoteCount * -1 }} Downvotes
Annie, here is the relevant graph obtained from Desmos which supplements J's answer in the chat box.

I have included the graph of the curve (in red), the straight line (in blue) and an additional graph below the x-axis (in green) to illustrate J's point that the equation of the curve is actually that of a (semi) circle with the origin (0, 0) as its centre and radius 1 unit.

To describe in words, the integral gives the area of the region bounded by the curve y = sqrt (1 - x^2) and the line y = 1 - x.

As we well know it, this area is simply the area of the quarter circle (quadrant) with radius 1 unit minus the area of the triangle.

Value of integral
= Area of quadrant - Area of triangle
= 1/4 x Pi x 1 x 1 - 1/2 x 1 x 1
= (Pi/4 - 1/2) units^2