Ask Singapore Homework?
Upload a photo of a Singapore homework and someone will email you the solution for free.

Question
secondary 3 | A Maths
One Answer Below
This question need another answer.
Please show the answers a little lower or take the pic a little lower because sometimes we can't usually see the on top part of the solution Thank you! SORRY to cause trouble!!!!
Date Posted: 5 months ago
See 1 Answer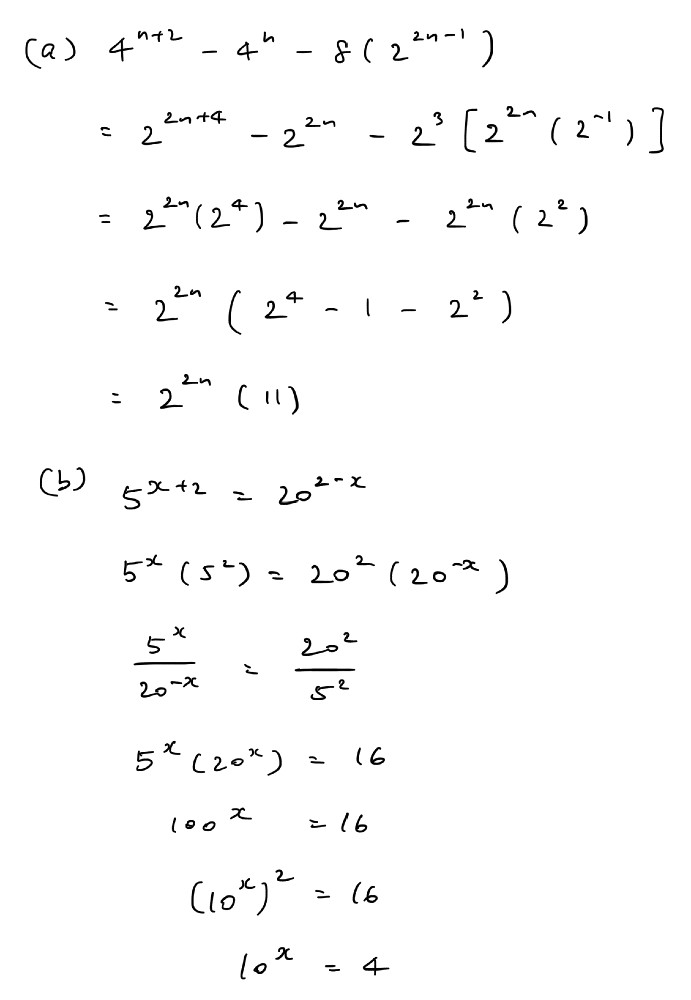 done
{{ upvoteCount }} Upvotes
clear
{{ downvoteCount * -1 }} Downvotes
Indices