Ask Singapore Homework?
Upload a photo of a Singapore homework and someone will email you the solution for free.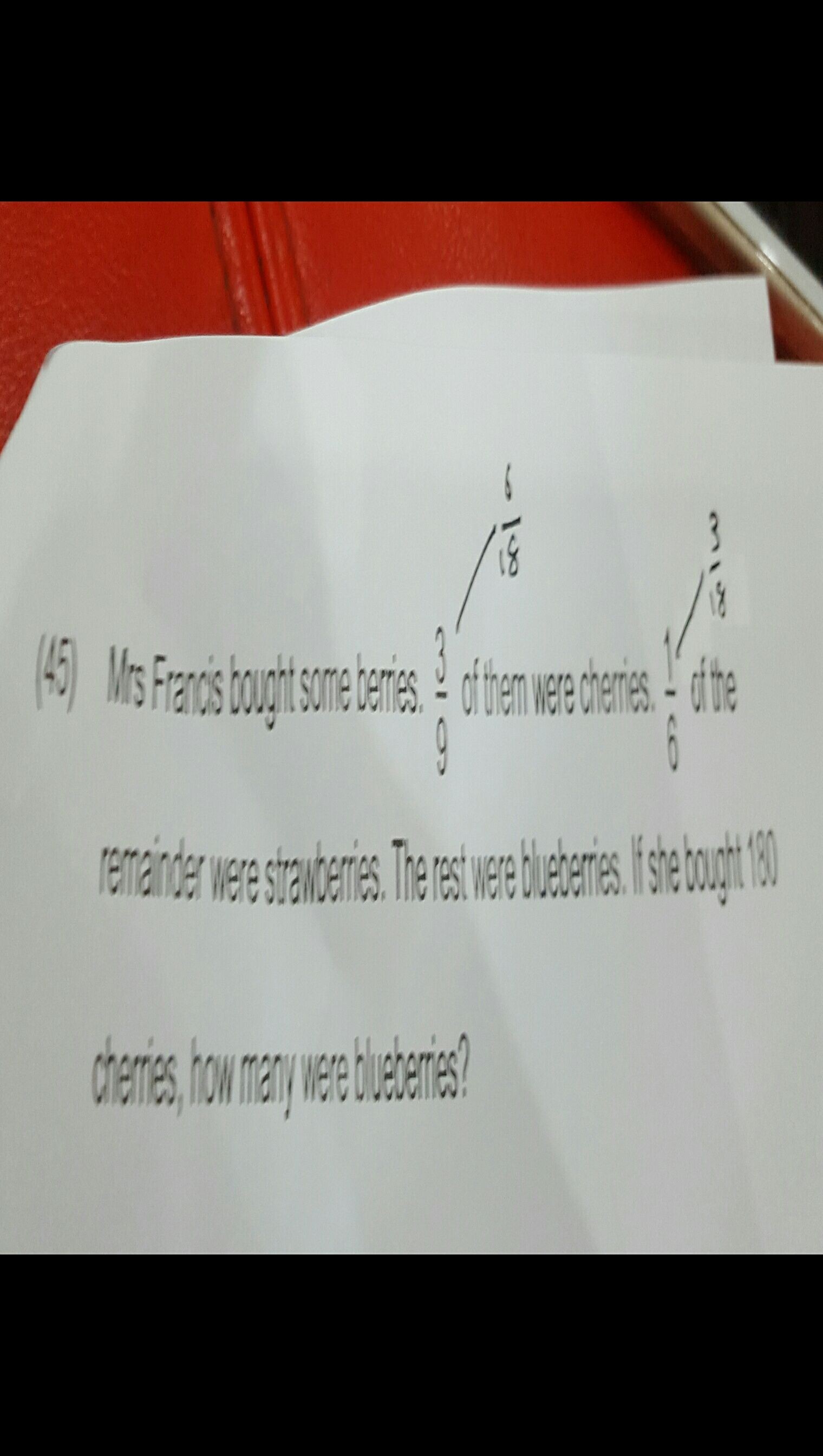 Question
Primary 4 | Maths
4 Answers Below
Anyone can contribute an answer, even non-tutors.
Mrs Franis bought some berris. 3/9of them were cherries .1/6 of the remainder were strawberries. The rest were blueberries. If she bought 180 cherries,how many were blueberries.