Ask Singapore Homework?
Upload a photo of a Singapore homework and someone will email you the solution for free.

Question
secondary 3 | A Maths
One Answer Below
Anyone can contribute an answer, even non-tutors.
Its on the chap sitmultaneous eqns. Im not sure what to sub into what and which should be the subject for eqn 1 and 2. x, y, x² or y². Pls help me with the workings.
See 1 Answer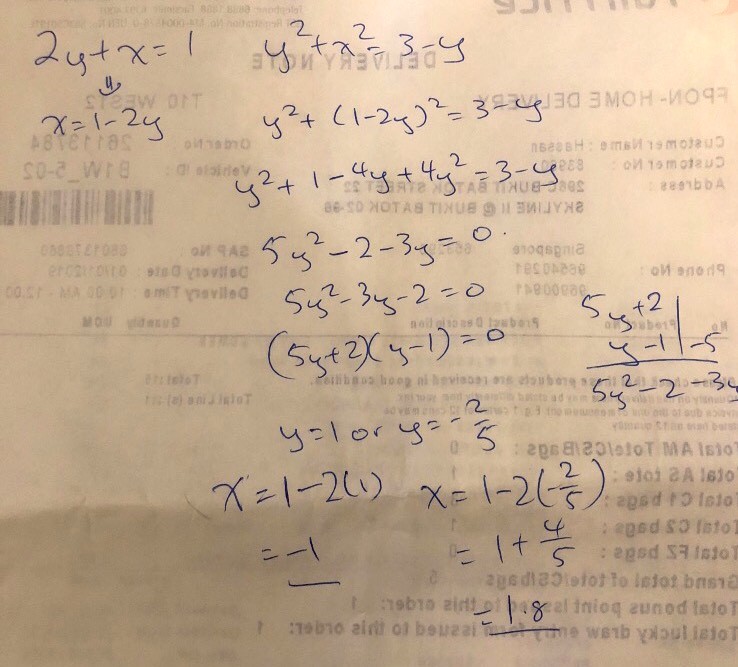 done
{{ upvoteCount }} Upvotes
clear
{{ downvoteCount * -1 }} Downvotes
Hope it helps