Ask Singapore Homework?
Upload a photo of a Singapore homework and someone will email you the solution for free.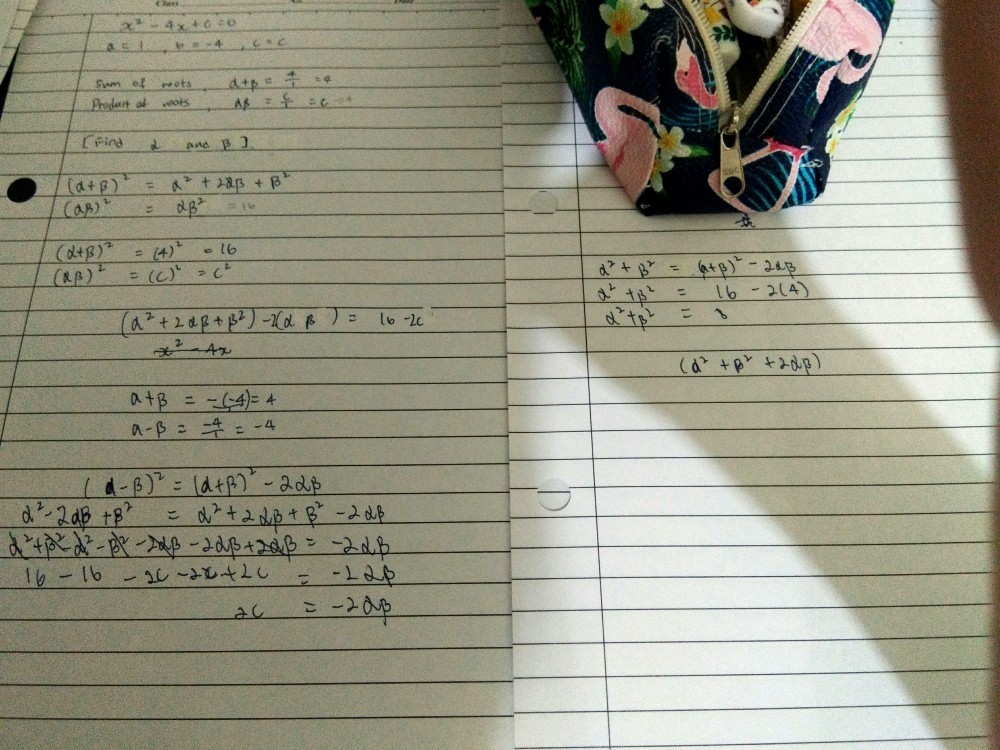 Question
secondary 3 | A Maths
One Answer Below
Anyone can contribute an answer, even non-tutors.
The qns is, x² - 4x+c=0 has roots which differ by 2. Find the value of (i)each root, (ii)the constant of c.
Its on the chapter sum and product of equation. The working started off okay, but i dont know how to get the equation to find just for alpha or beta.
Date Posted: 5 months ago
See 1 Answer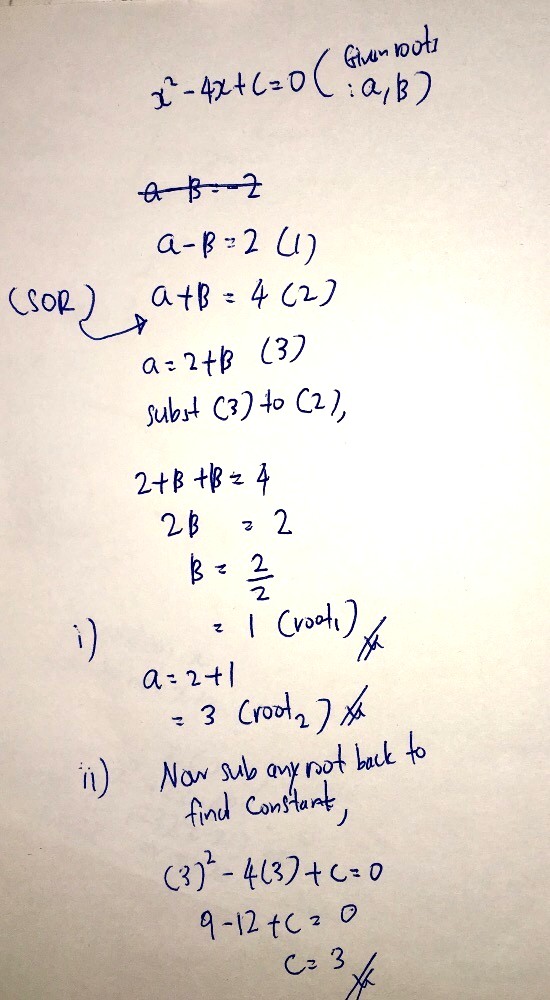 done
{{ upvoteCount }} Upvotes
clear
{{ downvoteCount * -1 }} Downvotes
These are corrected steps..If you have any doubts regarding the chapter,do raise it.Hope it helps.. :)