Ask Singapore Homework?
Upload a photo of a Singapore homework and someone will email you the solution for free.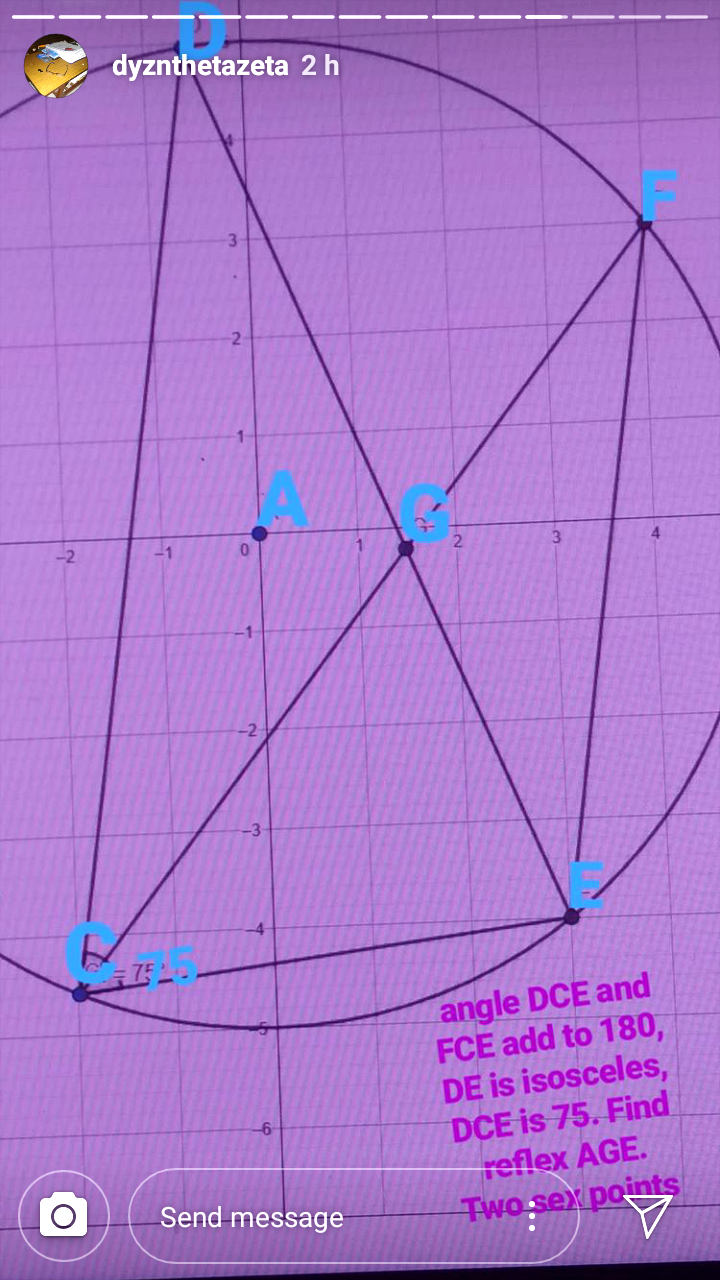 Question
secondary 2 | Maths
One Answer Below
Anyone can contribute an answer, even non-tutors.
The details in the picture are wrong. Here are the correct details:
- Angle DCE and angle FEC add up to 180 degrees.
- DEC is an isosceles triangle.
- Angle DCE is 75 degrees.
Therefore, find reflex angle CGE.
Please simply send me the solution. Thanks.