Ask Singapore Homework?
Upload a photo of a Singapore homework and someone will email you the solution for free.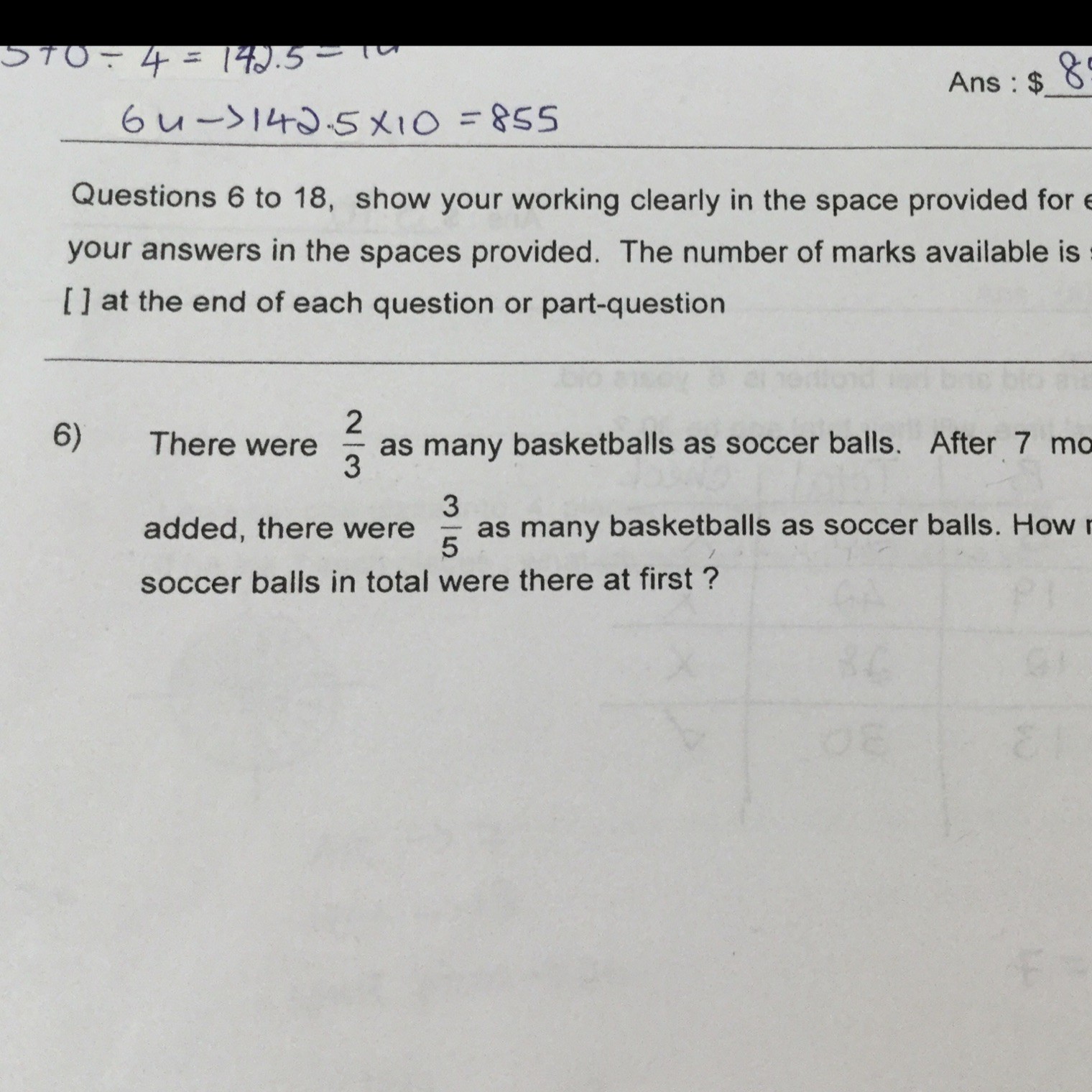 Question
primary 6 | Maths
One Answer Below
Anyone can contribute an answer, even non-tutors.
There were 2/3 as many basketballs as scoccer balls. Afetr 7 more soccer balls were added, there were 3/5 as many basketballs as soccer balls. How many basketballs and soccer balls in total were there at first?

Thank you.