Ask Singapore Homework?
Upload a photo of a Singapore homework and someone will email you the solution for free.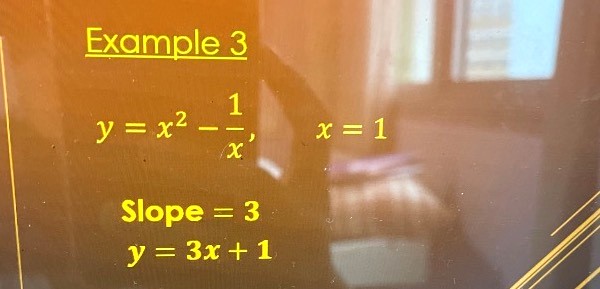 Question
secondary 4 | E Maths
One Answer Below
Anyone can contribute an answer, even non-tutors.
The qn for this is:
Find the slope of the tangent line to the graph of the given function at the given value of x
find the equation of the tangent line

I got the slope correct but for the equation I got y=3x-3 which is different from the answer the teacher gave

Pls lemme know of the teacher's answer is wrong?
Date Posted: 2 months ago
See 1 Answer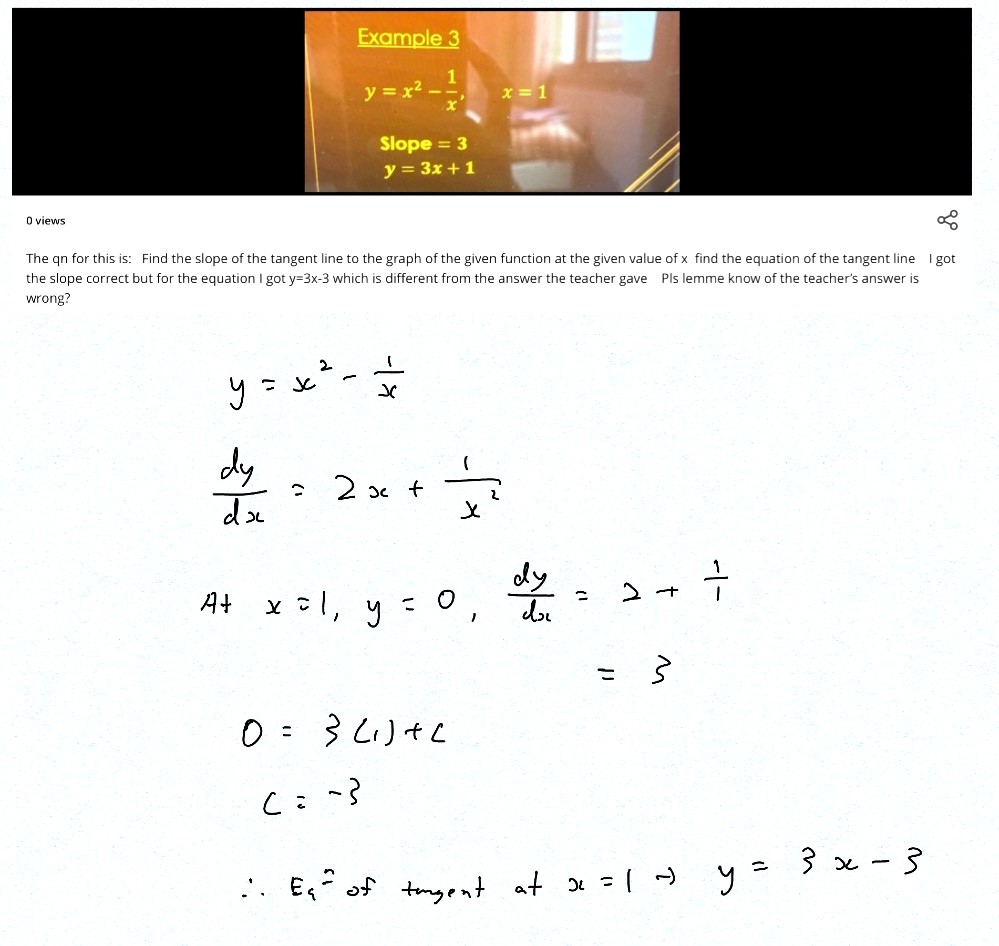 done
{{ upvoteCount }} Upvotes
clear
{{ downvoteCount * -1 }} Downvotes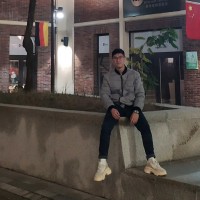 I just like to state that this method I used is in the A Math syllabus, you tagged this under E Math which I hope you tagged incorrectly, if this is truly under E Math then you'll be required to plot a graph and find the tangent gradient accordingly (last I recall) ;)