Ask Singapore Homework?
Upload a photo of a Singapore homework and someone will email you the solution for free.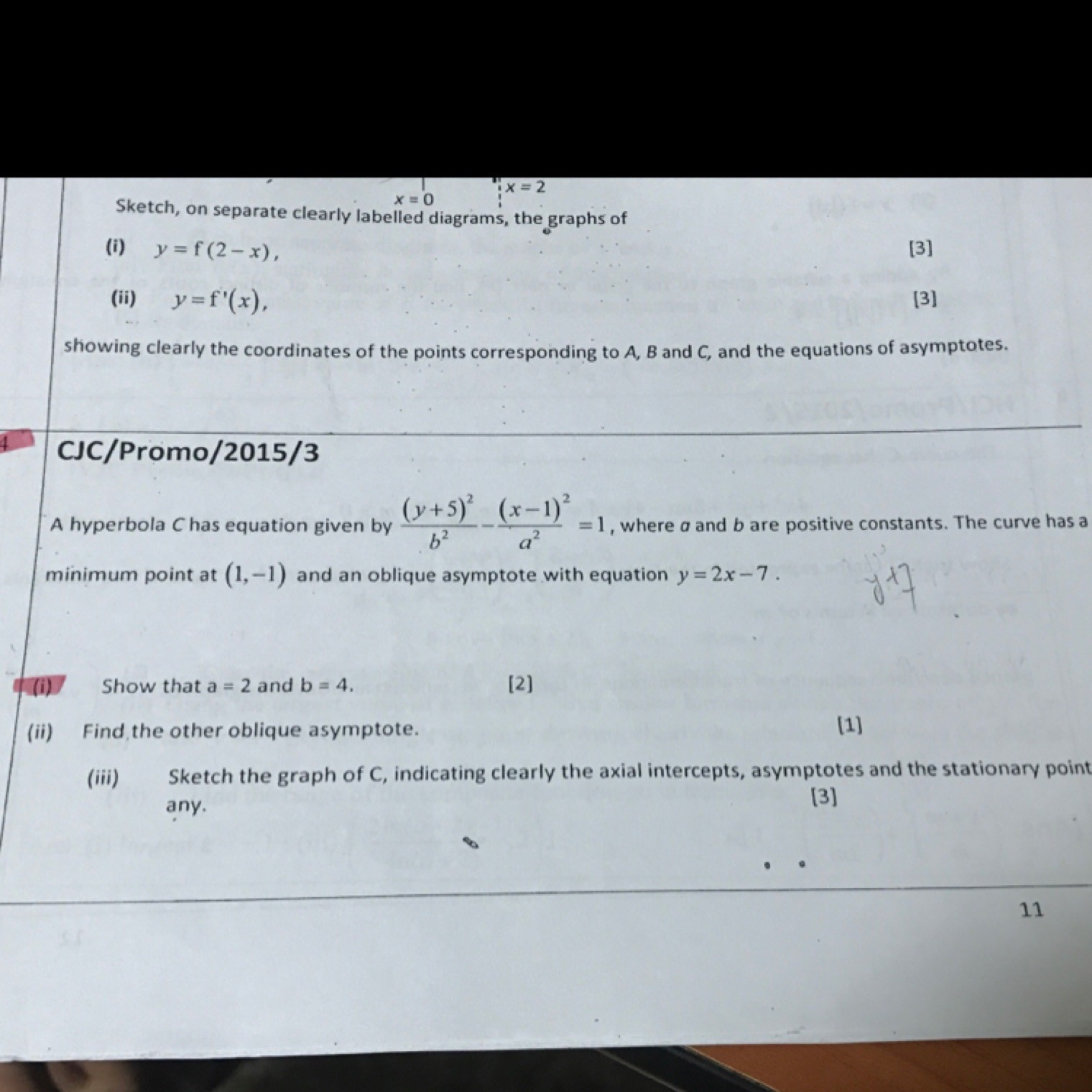 Question
junior college 1 | H2 Maths
2 Answers Below
Anyone can contribute an answer, even non-tutors.
Hello! I would need help for (ii) and (i)... To my knowledge, the equation for the asymptote is y-k=(x-h)(a/b) but all I could get was a=8...