Ask Singapore Homework?
Upload a photo of a Singapore homework and someone will email you the solution for free.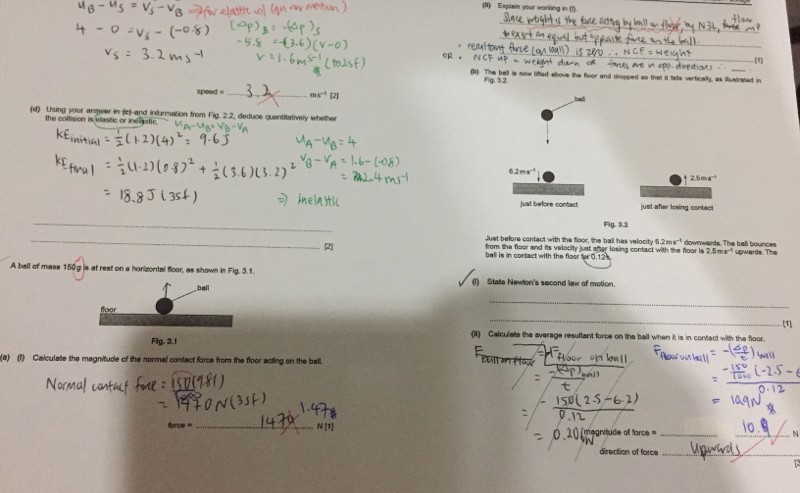 Question
junior college 2 | Physics
One Answer Below
Anyone can contribute an answer, even non-tutors.
Q6: Explain why is linear momentum conserved during the collision of ball with the floor.

I thought momentum is only conserved before and after, and not during the collision?